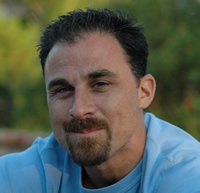 Randall Mauro
Randall Mauro, Registered Investment Advisor
Randall Mauro is the founder and Chief Investment Officer for RESNN Investments. He is a Registered Investment Advisor, registered with the SEC's Financial Industry Regulatory Authority (CRD number: 6105715) as well as the Colorado Division of Securities.
Before founding RESNN Investments, Randall spent 18 years in the software industry as the owner of two Information Technology and Data Analytics firms. The firms took a quantitative data-centric approach to solve various client problems which eventually evolved into the RESNN strategy of using vast amounts of data analysis to deliver solid low-risk performance in both good and bad markets.
Being an outsider to the financial industry made it easy for Randall to identify the problems present in Wall Street today and 'think outside the box' to find alternatives to the status quo. He opened his first brokerage account when he was only 16 and has been actively trading and investing ever since. He brings a unique perspective to RESNN … understanding more than most as to what it is like to be a customer of a financial firm and the frustrations that most investors face with typical financial advisors who are more sales driven than performance and value driven.
In fact, out of his own frustration with his brokers and their lack of performance (after fees), RESNN began as an idea for his own investments … to create a strategy that would provide a safe, reliable and consistent return with low drawdown.
He wanted to find a better way and after more than 2.5 years of research, RESNN delivered.  But more than performance, Randall wanted to create an entirely new way of doing business; to create a business that was truly oriented around the customer and their long-term success … something that is sorely lacking in most Wall Street firms that are more concerned about their own profitability than their clients.  Read more about the RESNN story.
Something you will rarely find in any other investment house … Randall believes 'you should put your money where your mouth is', and as a result is the largest investor in the strategy. Randall has literally his entire portfolio including 401k, IRA's, 529s and taxable accounts invested with RESNN.
"If you don't believe enough in your product as a business owner that you can't invest in it yourself … then you shouldn't be in business"
My commitment to you – "I want to share a goal that I have to help you, as my client, achieve your financial goals. I don't mean just making you more money and keeping it safe in volatile markets (although that is obviously of paramount importance); I am referring to helping YOU to realize YOUR non-financial goals that require money to achieve.
Things like paying for your kid's college, retiring at a certain age, taking your grandkids on a cruise, planning an 'exotic' trip, heck … skydiving … anything that you've always wanted to accomplish and have yet to."
What is WEALTH to me? – "As many of you have heard me say already, Wealth to me is NOT about driving a Ferrari, but is about having enough to be able to spend it on (and with) the people you love ~ Enough money to be able to create memories for the ones you love, to provide for people, and do the things you have always wanted to do."
In fact, RESNN is an acronym for his immediate family. "RESNN helps me remember why I am doing this and more importantly why you trust me with your very hard earned 'goals', it helps me to remember that this is not just about growing your investments, it is about providing for loved ones, and spending the future with the people you love, and having enough to fulfill whatever goals you have."
What I'm most proud of – "I'm proud to say that my beautiful wife Elizabeth has yet to give up on me after being married to me since 1995. My poor wife is surrounded by testosterone, as the proud father of three boys and of course, if I didn't mention our (male) English Labrador, Winchester "Winny", my boys would just never forgive me."
Previous Businesses Owned:
Data analytics software solutions built around finding patterns in data that could be used to increase productivity, profitability or cost efficiency. GTD gave Randall a unique insight into how data can be analyzed to find patterns, it allowed him to look at the stock market with a data-centric approach, one that is free from emotion or unneeded noise.

Happy Mac & PC

Information Technology services in the Entertainment Industry specializing in providing discreet, high-end systems support to Hollywood's elite. HM&PC approach allowed Randall to fine tune the same high-end, quality customer service approach that RESNN uses to date.

1995 – sold in 2005
Bachelor of Science in Business Administration with an emphasis in Management and Statistical Analysis.

1988-1991
Randall lives in beautiful Highlands Ranch, CO, near Denver, CO. He is a financial planner / investment adviser and owner of RESNN Investments LLC, a financial advisement firm / Registered Investment Advisor (RIA) located in Highlands Ranch, Denver CO.