Investing in Real Estate Private Equity can be a great solution to quickly invest in all types of commercial real estate. From multi-family apartment complexes to medical, office, self-storage and of course, non-commercial single-family houses the opportunities are endless. And while traditional real estate provides certain advantages, investing in real estate private equity provides amazing diversification while letting someone else handle all the details.
With the diversification, tax reduction and passive investing advantages, investing in Real Estate Private Equity can be quite compelling for high wage earners looking to reduce their taxable income along with high-net-worth individuals looking for an alternative to the volatility of traditional stocks and bonds investing.
In short, it can be a fantastic alternative investment to diversify your stock and bond portfolio while reducing your taxable income.
A definitive guide to Real Estate Partnerships, Real Estate Private Equity Funds, Syndicates & Crowdfunding
In this series, we will cover:
YouTube Video or Read Below
What Is Real Estate Private Equity?
In its simplest form,
A Private Equity (or just private) real estate company is merely a privately owned company that invests in some type of real estate venture.
In many ways, an investment in a Real Estate Private Equity company is no different than investing in a publicly traded company in the stock market. From a structural standpoint, the investment is quite similar … where you invest money in a company which they use to fund their operations or stated objective.
These real estate funds are a way for multiple investors to pool their resources and collectively invest in a real estate project. In a typical deal, there is a lead investor (often called the "sponsor" or "promoter") who identifies a real estate opportunity, performs due diligence, and structures the deal. The sponsor then invites other investors to participate in the deal, often through a private placement offering.
Investors in a real estate deal typically invest money in exchange for an ownership interest in the project. This interest can take various forms such as equity ownership, preferred equity, or debt. The sponsor is responsible for managing the project and making decisions on behalf of the investors. This includes selecting the property, negotiating the purchase price, obtaining financing, and managing the property.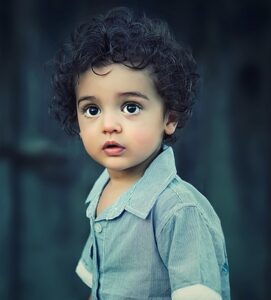 Huh?
Tell It To Me Like I'm a 4-Year Old
Alrighty, let me try to put the fun in real estate private equity! So, imagine you really want to buy a big, fancy house, but you don't have enough money to buy it on your own. What do you do? You gather a bunch of your friends who also want to own a piece of this amazing property, and you all pool your money together to buy it as a team!
But, since you're not all experts in real estate, you choose one friend who knows a lot about buying houses (let's call them the "house whisperer") to lead the team. The house whisperer finds the perfect property, negotiates the price, and manages everything from start to finish. Meanwhile, you and your friends all get a slice of ownership in the house, based on how much money you contributed.
Now, instead of just owning a small house by yourself, you and your friends collectively own a bigger, fancier house that you might not have been able to afford otherwise. Plus, if the house increases in value over time, you all get to share in the profits! It's like a real estate adventure with your buddies, where everyone gets to be a part of something bigger than themselves. Sounds fun, right?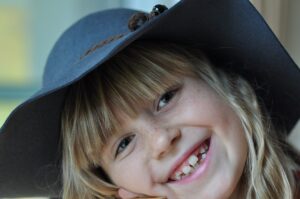 Much better!
There are clear differences, but keep it simple in your mind. Look at the structure very similarly to a typical stock market purchase, where the eventual goal of the investment is for you to make money and you are not involved in the day-to-day operations or decision-making process.
Is Investing in a Real Estate Fund Safe?
Investing in a real estate fund can have varying levels of risk, depending on factors such as the type of fund. One should also consider the underlying properties, and the overall economic environment.
Real estate funds pool money from multiple investors and invest it in a portfolio of real estate assets. These include rental properties, commercial buildings, or development projects. These funds may offer diversification benefits and the potential for attractive returns, but they also involve risks.
"I've heard horror stories"
Here are some factors to consider when evaluating the safety of a real estate fund investment:
Fund Manager: The experience and track record of the fund manager are important. Look into their investment strategy, performance history, and expertise in managing real estate assets.
Property Type: The type of properties in the fund's portfolio can affect the level of risk. For example, investing in a fund that focuses on luxury condos may be riskier than investing in a fund that focuses on income-producing properties with stable tenants.
Economic Environment: Economic conditions can impact the performance of real estate funds. For example, a recession or a drop in property values can lead to lower returns or even losses.
Liquidity: Real estate funds can be illiquid, meaning that it may be difficult to sell your shares quickly. This lack of liquidity can make it challenging to exit an investment in the event of an change in circumstances.
Many of the above risks are related to Real Estate investing in general, not specific to investing in a private equity fund.
Is Investing in a Fund Safer Than Purchasing Real Estate Directly?
When investing directly in real estate there is the potential for liability, which is the legal responsibility for something that goes wrong.
As the owner of a property, you could be liable if someone is injured or property is damaged on your property. This could include injuries from slip and fall accidents, or damage caused by a malfunctioning appliance or faulty electrical system.
When investing in a private equity fund, you are shielded from these liabilities which I detail below.
In summary, investing in a real estate fund can be safe, but it is important to perform due diligence. Carefully evaluating the fund's manager, type of properties in the portfolio, the economic environment, and the liquidity of the investment.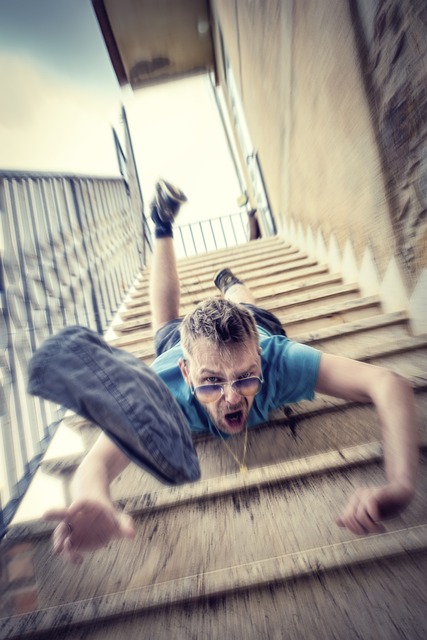 Similar to purchasing shares in the stock market (a publicly traded company), you become a partner in that business. And the same is true in a private company, where you also become a partner, called a Limited Partner.
What is a Limited Partner?
As a Limited Partner, you do not take part in the day-to-day operations of the business. As a result, you do not have any legal responsibility if the company does something questionable.
Being a limited partner, your only responsibility is to provide the money (or capital) needed to form the company. After that, your job is done and you are a silent partner. Just there to reap the financial rewards of your investment in the private equity firm.
In fact, it is essential that you stay silent, not involved in the operations to free yourself from liability.
The structure of a real estate private equity partnership, separates you as a Limited Partner from any legal liability This is ideal for real estate investments since there is so much potential for litigation in real estate.
The structure of the company designates one General Partner and many Limited Partners. The General Partner is essentially the firm (although it can be an individual person) that runs the business. Limited Partners are separated for liability protection.
As such, these Real Estate Private Equity firms are often called Real Estate Limited Partnerships. You might also hear them called Limited Partnership Real Estate company, the terms are interchangeable.
Can adding Real Estate make your Investment Portfolio safer?
Reduce Taxes, Less Volatility?
For your FREE Personalized Assessment
What is a Real Estate Syndication?
Essentially a real estate syndicate is the same thing as a private equity firm that makes real estate investments. For whatever reason, people use different terms, but they are the same. Other terms you might come across are real estate investment syndicate, real estate operator, real estate limited partnerships and even real estate sponsor. In general, these are the General Partners that are putting the investment together. They will run the daily operations once the fund has been formed.

Is Private Equity Real Estate Right For You?
Investing in Private Equity Real Estate is not right for everyone. Yet with the diversification, tax advantages and passive investing advantages it is quite compelling for high wage earners looking to reduce their taxable income along with high-net-worth individuals looking for an alternative to the volatility of traditional stocks and bonds investing.
In our next post, we will look into Real Estate Crowdfunding sites. Discussing whether they provide a good solution to investing in commercial real estate opportunities.
Share your thoughts below, what's your experience with Investing in Real Estate is? Would love to know what you think.