In the world of alternative investments, mobile home facilities have emerged as a compelling option for those seeking diversification and potential returns. The question that often arises is: Are mobile homes a good investment? In this comprehensive video, we'll delve into the nuances of mobile home investing, particularly through private equity or syndication models.
Whether you're an experienced investor looking to diversify your portfolio or a newcomer eager to explore a new avenue, understanding the key principles and mechanics of a mobile home investment can be a game-changer in your financial journey.
Today, we have something special in store for you—an exclusive video detailing real results from a mobile home syndication investment, presented by none other than myself.
But that's not all. This video is part of a series where I will also share results from other investment ventures, including multifamily syndication, self storage units, and apartment syndication returns. By witnessing actual results and insights from these various investment avenues, you'll gain a holistic understanding of the potential rewards and intricacies they offer. Find out – are mobile homes a good investment?
To access these exclusive videos and gain unparalleled insights into the world of mobile home syndication (as well as multi family, apartment and self-storage) investing, simply enter your email address below. Your journey towards making informed and lucrative investment decisions starts here. Join us on this enlightening expedition and unlock the door to the realm of mobile home investment opportunities.
Actual Results – Are Mobile Homes A Good Investment?
Where Should We Send The Video?
Are you intrigued by the potential of real estate investing but find the complexity and uncertainty daunting? You're not alone. Real estate syndication has emerged as a powerful avenue for individuals seeking to harness the benefits of real estate without shouldering the entire burden themselves. In these videos, we'll embark on a journey through the realm of real estate syndication, where we'll not only present tangible results from various successful deals but also demystify the intricacies of this investment approach.
What is real estate syndication?
The types of buildings that you can invest in using real estate syndication.
What does a typical real estate syndication deal look like?
Unpacking the concept of Value-Add.
Sharing an illuminating example of a value-add private equity deal.
Understanding Rent Stabilization.
Demystifying the Waterfall Structure: How do you get paid?
Exploring Preferred Returns: Are they guaranteed?
The ins and outs of Cumulative Preferred Returns.
When and how does the Sponsor or General Partner receive compensation?
Navigating the realm of IRR (Internal Rate of Return).
The significance of an Asset Management Fee and its impact.
Unraveling the Waterfall Structure: Timing of payments.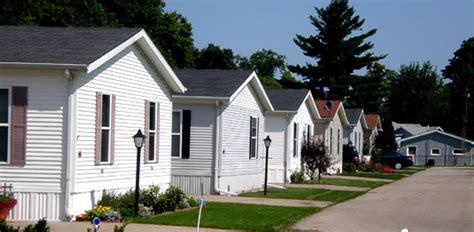 Are Mobile Homes A Good Investment?
Through a series of engaging videos, we'll pull back the curtain on actual results from multiple real estate syndication deals, providing you with an opportunity to witness firsthand the potential returns and benefits. We'll delve into the specifics of a multifamily fund private equity deal, delve into mobile home investing success stories, and unveil the impressive returns achieved through apartment syndication.
Are Mobile Homes Good Investments – Understanding the Landscape
To fully comprehend the significance of these results, we'll begin by dissecting the fundamentals. What exactly is real estate syndication, and how does it function? We'll explore the diverse array of buildings you can invest in using this strategy, ranging from multifamily properties to commercial complexes, offering a glimpse into the versatility this approach affords.
Investing In Mobile Homes – Peering Into The Deal
A typical real estate syndication deal is a complex dance of collaboration and opportunity. We'll break down the key components, shedding light on the concept of Value-Add – a pivotal element in enhancing property worth. Furthermore, we'll tackle the concept of Rent Stabilization, unraveling its impact on investment stability and returns.
Investing In Mobile Home Parks – Decoding the Financial Framework
One of the most intriguing aspects of real estate syndication is the intricate financial framework that governs it. We'll demystify the Waterfall Structure, elucidating how investors are compensated and the mechanics behind it. Dive into the realm of Preferred Returns – are they guaranteed, and how do they function within the syndication model? Delve into Cumulative Preferred Returns to grasp the accumulation of benefits over time.
How To Invest In Mobile Home Parks – Behind the Scenes: Compensation and Management
Ever wondered when and how the Sponsor or General Partner receives compensation? We've got you covered. We'll lay bare the mechanisms behind compensating those at the helm of these syndication ventures, shedding light on the dynamics that drive success.
Is Mobile Home Good Investment – Beyond the Surface: Unveiling the Metrics
As we navigate the intricacies of real estate syndication, the concept of IRR (Internal Rate of Return) emerges as a vital metric. We'll delve into the significance of IRR and its role in evaluating investment performance. Additionally, we'll explore the concept of an Asset Management Fee, underscoring its purpose in sustaining the venture's day-to-day operations.
Invest In Mobile Homes – Guiding the Flow: Unraveling the Waterfall
A closer look at the Waterfall Structure is in order – when and how do investors receive their share? We'll unravel this dynamic, clarifying the timing and methodology behind the distribution of returns.
Are Mobile Homes A Good Investment – Conclusion
By the end of this journey, you'll have not only witnessed real-world results from diverse real estate syndication ventures but also gained a comprehensive understanding of the underlying concepts. Armed with this knowledge, you'll be better equipped to navigate the world of real estate syndication and make informed decisions tailored to your financial aspirations. So, buckle up as we embark on this illuminating exploration into the realm of real estate syndication – where actual results meet insightful education.